The fact that you're here may hint that you are on the verge of being a YouTube addict. No? Check out the signs.
1. You rarely watch TV now. If you do, it's because you can't find that episode on YouTube or because it was your fave YouTuber's fave show.
2. You don't know the latest celebrity buzz unless that celebrity was mentioned by your favorite YouTuber. (but you do know whose YouTuber is dating whom.)
3. There was a time you realized you're wasting your time watching other people's day.
4. You have more than 50 subscriptions.
5. There is at least one channel where you have watched every single video and you just don't know how long it'll take for the next one.
6. You have thought of establishing your own YouTube channel.
7. You follow your favorite YouTubers even on FB, Twitter and IG.
8. You haven't taken a bath or even a shower for at least 2 days.
9.  When someone asks you when you'll get done watching, you're not sure how to respond.
10. You picked up your fave YouTubers' quirks and it's just not PUNny anymore.
---
When everyone just can't understand you and your YT habits and you just…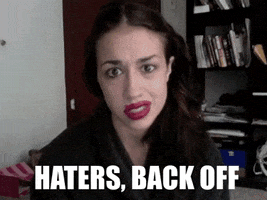 Do you have the symptoms? Comment below if I missed some symptoms you got or link your blog post so I can check out your symptoms too. Toodles! ♥